Freedom Yurt-Cabins partnered with Cutco to offer the 6-Pc. Table Knife Set with Block!
Six of Cutco's best-selling knife in a Honey Finish Oak Block. Cut everything on your plate and slice through even the thickest chops with ease. Stays sharp for years. From dining room to patio, bring this block of knives with you to every meal.
Mirror-Polished Stainless Steel 
Available in three colors! 
Shipping cost is included in the sale price of the item, for your convenience 
Use the Table Knife once and you won't need to ask why it's our best-selling knife.
Praised by our customers for being enduringly sharp and exceedingly versatile, this knife is comfortable to hold and perfectly balanced.
The Table Knife is an ideal choice even if steak isn't on the menu – cut salads, spread butter and more with this long admired member of the Cutco line.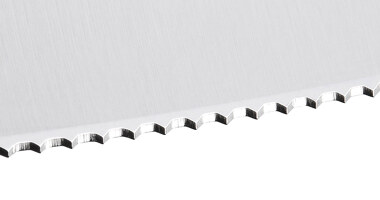 Exclusive Double-D® edge
The Double-D® edge provides a clean, smooth cut every time and stays sharp longer than straight-edge knives. Can be factory sharpened.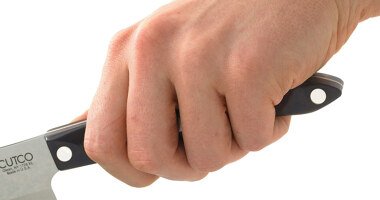 Ergonomic handle
Universal fit for large or small, left or right hands. Thumb and forefinger lock into place for safety and control. Fatigue-resistant design.
All Cutco® Products are backed by The Forever Guarantee. This is Cutco's unwavering promise and it is at the heart of everything we do. Performance is guaranteed and this includes free sharpening.*
If at any time you are not satisfied with the performance of your product, we will correct the problem or replace the product. Whether you made the initial purchase or you received Cutco as a gift, it is Cutco's guarantee that your products will perform like new forever. 
                             *A nominal return shipping fee applies.